Introducing the 2019 Birdhaus Collection
We are excited to announce a brand new class of Birdhaus Collection wedding invitation suites for the spring season.
We have always had a soft spot in our hearts for clean, simple, beautiful design. This means lots of white space, delicate typography, and visual balance. These are the characteristics of the 2019 Birdhaus Collection. Named after different birds, each one has a different personality and feel. Some lean more traditional and classic and some more modern.
Our goal is to give our couples a good starting point when looking through designs. If you fall in love with a Birdhaus Collection suite – go ahead and get her right off the website. If you want to put your own touch on it, we call that a semi-custom suite. This can mean adding a floral or illustrative element, a watercolor element, a monogram, a border, a background, or changing a font.
Without further ado, here's our new 2019 Birdhaus Collection!
Piper has personality. She's filled with raw textures and subtle leaves to soften up an industrial-feeling invitation suite. Perfect for venues with distinct architectural features such as concrete floors and exposed brick.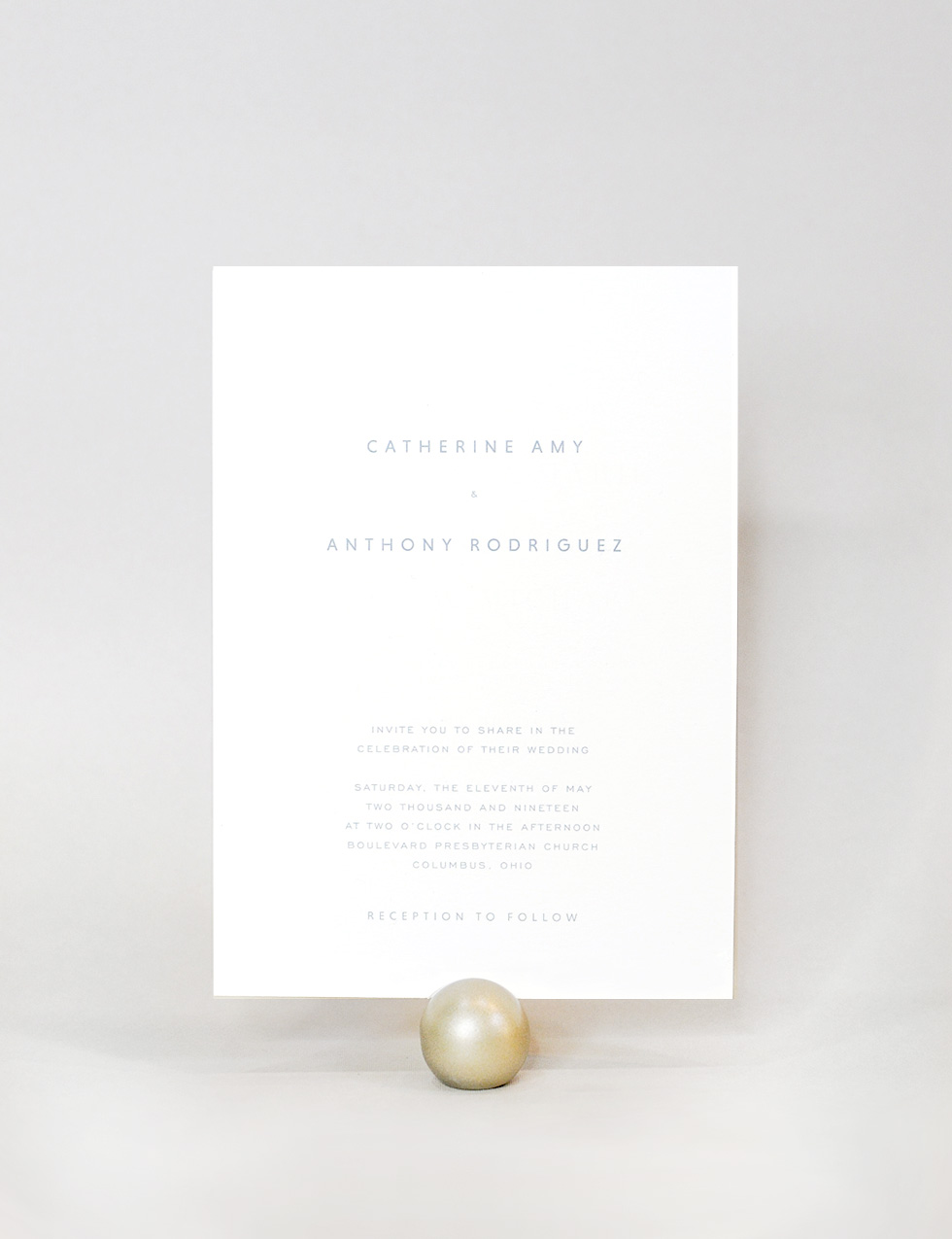 Calling all modern-loving couples: Heron is the one for you. Simple geometric typography. Loads of white space. Perfect for an industrial, mid-century, or understated wedding.
Blackbird is a modern suite with a touch of Deco. A classic border is timeless and a bit more formal. For the couples who are searching for an alternative to a calligraphic / script invitation.
Merlin is a classy suite with a touch of personality. For the couple that wants a spin on the "modern calligraphy script" this suite is for you.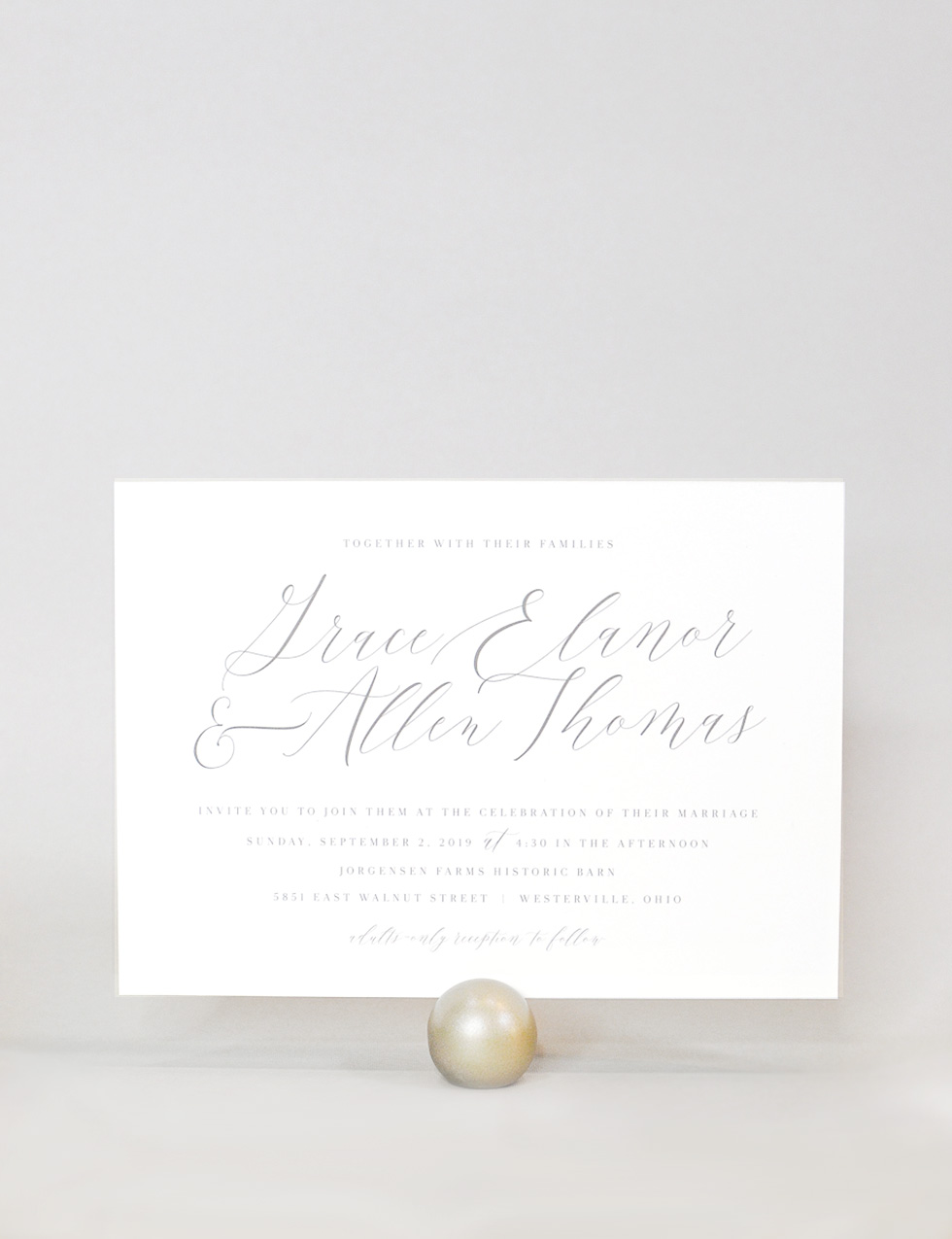 A perfectly simple, elegant suite. Beautiful calligraphy sets the tone for Dove. It's paired with a classic serif typeface that will let your guests know it's a classy affair.